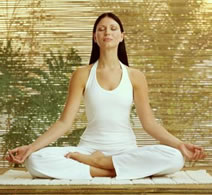 There are a lot of books available on the subject of self-improvement in the market. People keep reading this sort of books, but they don't change even a bit. And even if they change at all, they change not for better, they become worse. Why is it so? First of all, we should know why we want to change. Listen, I'm saying "change", not "improve". Because there is a big difference between these two words.
When you want to change, you start copying someone. Change is the form of imitation. You have an image of a person in your mind, who you think is better then you. It can be a person, you saw in past or it can be an imaginary person. Reality and imagination don't matter. I'll tell you later how that image is outcome of something, you would have seen in the past. So, you imitate others in the process of changing. You try to destroy your original being, your self persona elopes; in the process of changing. There's a story in Panchtantra. A donkey put on the skin of a lion and entered in a farm of sugarcane. All guards run away with fear. It ate enough and then started making its hee-haw sound. Soon everybody knew that it was a donkey, not a lion. And they beat the donkey. I'm not saying here that you are donkeys, though many of you believe it as your wives call them with this name. I just want you to understand that you cannot change, though you can improve.
Whereas the word "improve" has a different meaning altogether. It doesn't cause you to imitate. Improve simply means - greater self-manifestation. When you try to improve, you discover new dimensions of your existence deeper in yourself. Remember, there is no comparison with anyone else in the process of improvement. Do you understand it? Initially your parents, guru and teachers etc. want you to change. And as you grow up, your minds get steeped in this thought that you should change in order to be better. And it is the problem. You want to change, not to improve.
All these authors, their books and courses teach you how to change. They don't show you how to improve, because they don't know anything about it themselves. We will discuss about it more deeply in our next meeting.